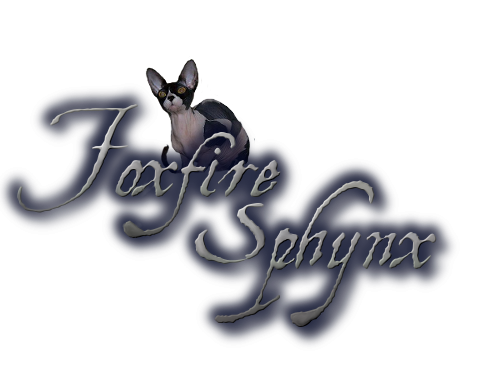 Elegance in Sphynx Cats
A Big Welcome to : Kurt's Kat's IMA Booty Call 2 Fox-Fire
"Boots" (Retired) I kept back 2 outstanding daughters! Due with kittens spring 2015!
Sealpoint with Stunning Blue Eyes!
HCM CLEAR/NORMAL 5/2/2012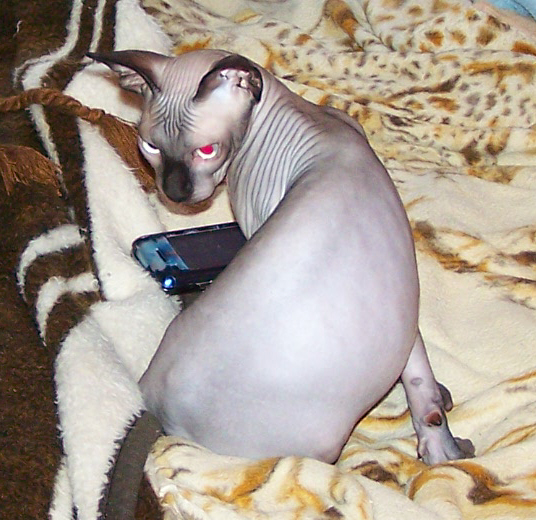 ICE is now retired!
ICE BLUE HEARTS O FIRE

Call name "Ice". Lavender and white, blue eyes.

HCM CLEAR/NORMAL 12/28/2010 (retired)

The resident studly guy! He takes his playtime as serious as his "under the covers" time. Like any man, he is demanding of his petting, food and his spot in the bed, under the covers and center!! He is almost dog-like in his love of aggressive belly rubs and back scratches!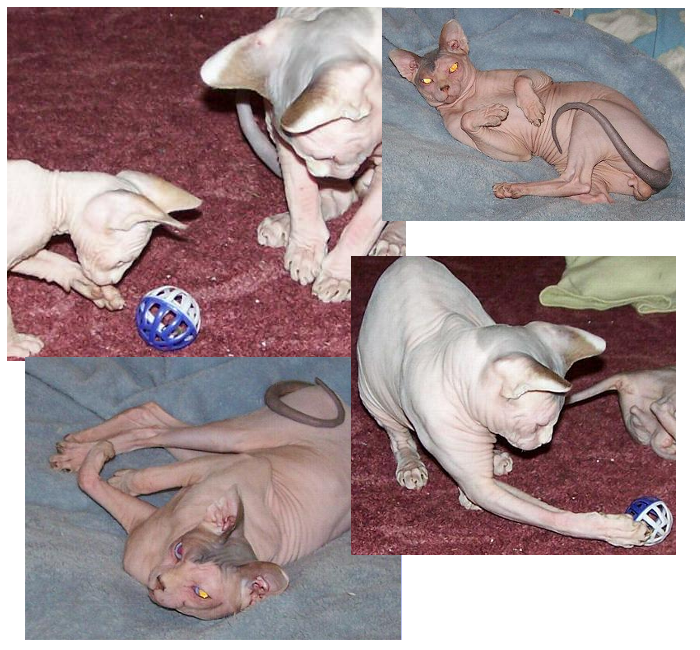 Cindy Harken
3763 Spirit Lake CTF RD
Spirit Lake, ID 83869
208-660-3730 PST
1999~2011 ~Foxfire Papillons and Foxfire Web Design~ All rights reserved. This Site and ALL Content, text and Graphics are Protected by LAW! Questions? Comments? Write to our Webmaster.