Foxfire Papillons in the Showring
(under Construction!)
More Pics coming soon! I am way behind putting pics up here! .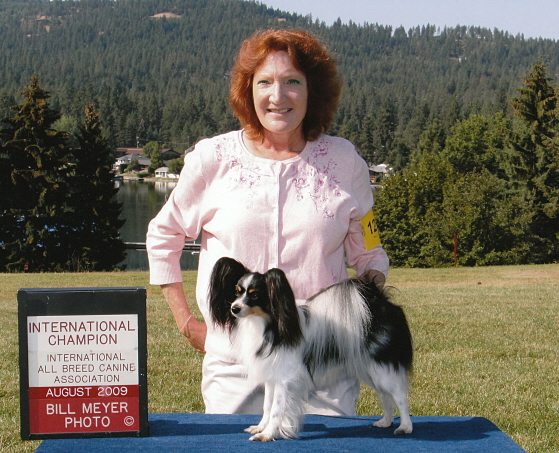 "INT CH. Foxfire's Bringing Out Diamonds"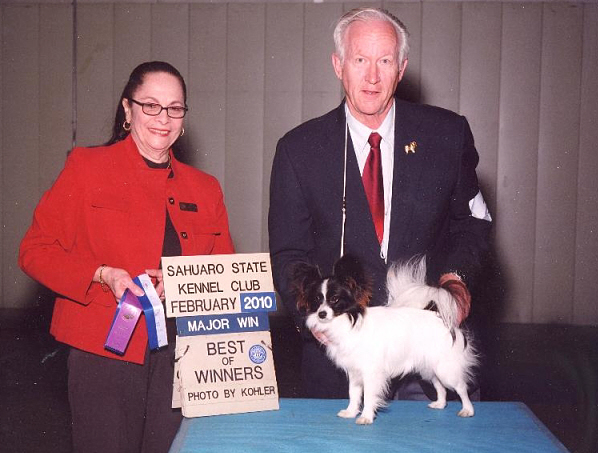 "Arrow-Foxfire's Winning Edge" AKA Kazu
4 Point Major at Arizona Toy Dog Fancier's in Phoenix!
owner/handler/breeder: Alan R Rowley, MD, CHE
Kazu's sister, Foxfire-Arrow Special Recipe is here with us to be shown!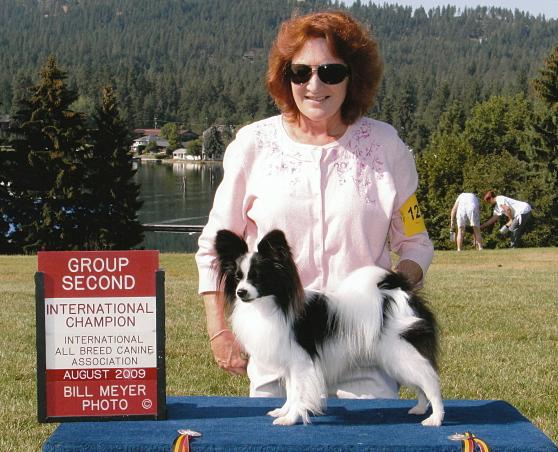 "INT CH. AKC Major Pnt. Foxfire's Twilight Jazztyme" (pedigree)
AKA "Paris" She is my "bed buddy" Sister to Lillybelle below!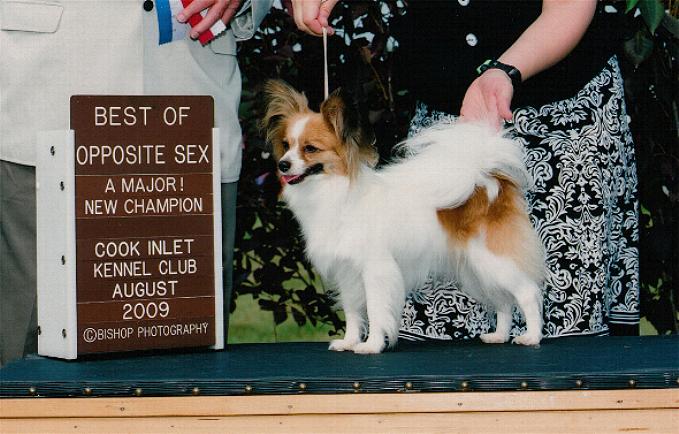 ©Bishop Photography
CH. Foxfire's Lilybelle Of The Ball
Breeder: Cindy Harken, Foxfire Papillons, Owned by: (withheld)
Finished under Judge Stephen Hubbell. This girl is a littermate sister to "Paris" in picture above this one!

CH Foxfire's KenMar Litigator
Gator finished Aug. 9, 2009 under Eugene Blake and handled by my good friend Mimi Silveira, Thank you Mimi!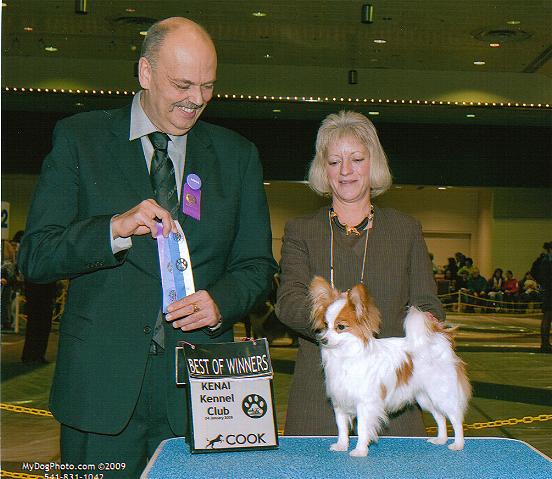 "Foxfire's Sierra Good Karma"
Taking a 4 point Major and Group 3!
Owned by Sarah Armstrong and Cindy Harken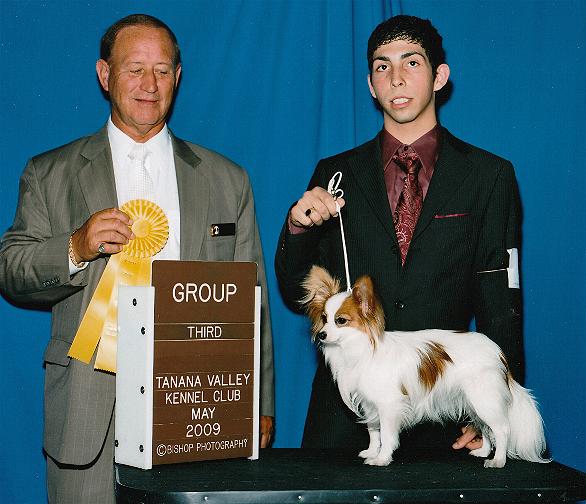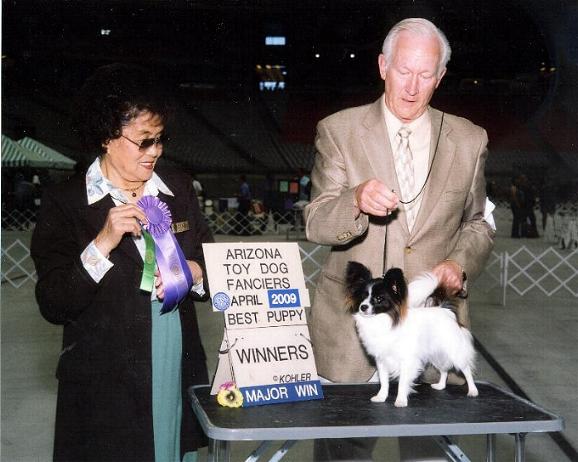 "Foxfire's-Arrow Simply Irresistible"
Owned by Alan R Rowley, MD, CHE and Cindy Harken
(Foxfire's Uncut Jewels X Foxfire's Ken-Mar Litigator)

Foxfire Papillons
Cindy and Kevin Harken
3763 Spirit Lake Cutoff RD, Spirit Lake, Idaho 83869
208-660-3730, 623-3835
©1999~2009
~Foxfire Papillons and Foxfire Web Design~ All rights reserved. This Site and ALL Content, text and Graphics are Protected by LAW!
Questions? Comments? Write to our
Webmaster.